Our youngest dominatrix suffers no handicap of youth. Mistress Marilyn has dedicated many years in perfecting her skills and practising them enthusiastically.
This mistress offers a full range of BDSM services from strapping's and corporal punishment to electro-play and all forms of humiliation.
The Edinburgh dungeon is equipped with many forms of restraint, cages, cross, suspension bars, having you secured and at her mercy is when this mistress truly shines. Tormenting your desire with her stunning looks only to reward your adulation with suffering, pain and humiliation.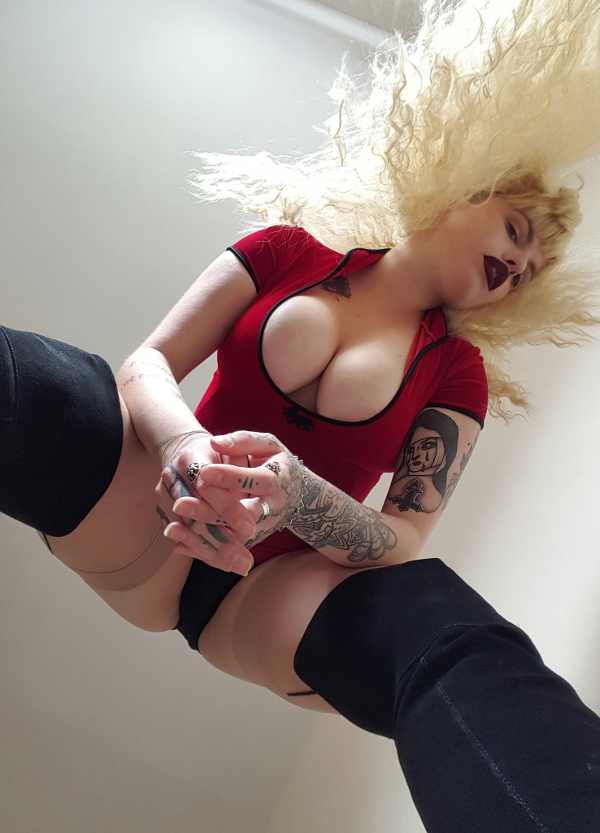 Miss Marilyn takes her study of the dark arts seriously and is a renowned scholar of alternative worship. Proud of her classification as a satanic dominatrix she will take your hand and lead you into the darkest corners of your soul. Having spent a while in Glasgow the Mistress now returns to Edinburgh and shall now be regularly available for sessions at the Maison
Miss Marilyn is also particularly fond of double-domme sessions and these can be at the Edinburgh dungeon with resident or visiting mistress's or whilst on tour. Full details will be available here or you can follow her on Twitter to be kept up to date by the beautiful mistress herself.
You can use the form below to contact Miss Marilyn and please be concise and to the point. This mistress most definitely has claws and is not one to anger.
Contact Miss Marilyn..
[contact-form-7 404 "Not Found"]
Web
Miss Marilyn's Personal site: I Want Marilyn
Twitter: missmarilynx