We are delighted to be welcoming Goddess Sophia to the Maison for a one day visit on Thursday April 19th.
Although the Goddess has ventured north to Glasgow previously this is the first time we will have the privilege of her company in Edinburgh.
Standing at 5'9″ the goddess will be travelling from her North Yorkshire homelands where her reputation for caning and CP strikes fear into naked and trembling subs.
Now in Edinburgh you have a one day opportunity to experience first hand a true expert in the craft of corporal punishment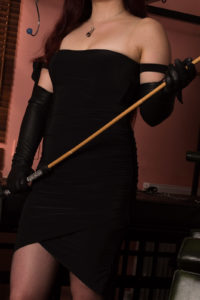 With over 13 yrs experience as a dominatrix, as well as many as a travelling fire performer, the goddess shall enchant you with her waist length red hair and piercing blue eyes but will show no mercy.
If you choose to submit she enjoys nothing more than donning her strap=on to deliver the message of who's in charge.
You can contact her directly from the form below and information on services are available from the web site link however here is a short summary
Ball busting
Bondage
Caning (up to judicial)
CBT
Chastity and key holding
Corporal punishment (mild to extremely severe)
Enforced feminisation
Foot worship/trampling
Fire play
Glove fetish/worship
Humiliation
Mummification
Needle play
Nipple torture
Pony training
Puppy training
Role play – Head Mistress, Office Bitch, Strict Governess, and more.
Sensory deprivation
Shoe/boot worship/domination
Sissy/maid training
Smoking fetish
Smothering and breath play
Spanking
Strap on play
Watersports
Whipping
As always, with only the one fleeting day in town, availability is strictly limited and book early to avoid disappointment. The goddess is available for single sessions and doubles with any of our resident mistresses.
[learn_more caption="Ask about a session with Goddess Sophia.."][contact-form-7 404 "Not Found"][/learn_more]
Web: