Mxstress Ava Satanas is a Non-Binary Dominatrix who had taken a break from working professionally due to other commitments. They now return with a vengeance and lots of pent up energy to expel on willing submissives.
Mistress Ava dominates all genders and believes that everyone deserves a unique, memorable experience which They strive to deliver. A mixed wrestling Domme who particularly enjoys lift and carry, muscle worship and submission via strength, Mistress Ava would say dominance comes 'naturally' to Them.
Mistress Satanas is comfortable with all flavours of sessions and will discuss your individual cocktail when you get in touch. The Mistress has extensive experience in all varities of servings but like most avoids the messy stuff, hard sports, etc.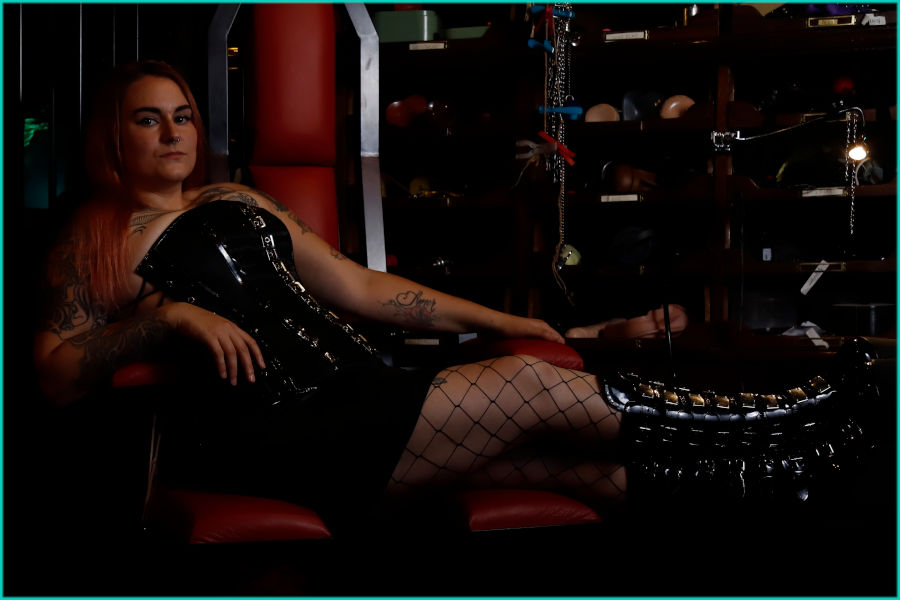 Being based outside the city of Edinburgh planning ahead is essential and short notice arrangements are unlikely to be accommodated. To get in touch use any of the links below to contact Mistress Ava Satanas
---
Twitter: @mxtressava
Fansly: Ava Satanas
Email: mxtressava@maisondedebauch.com
Updated: February 2022