It's always time to be kinky but as we roll towards the end of 2017 we still have lots going on at the Maison to keep you occupied in the dark months.
First up we have our BDSM taster evening on the 8th December. Kicking off at 7pm till midnight our mistresses will be on hand to liaise with guests on exploring the world of kink. Tickets for the evening are now available for £50 and can be purchased from Eventbrite. They are limited and when they're gone..
You can also get details of this event on FaceBook and follow the Maison de Debauch page.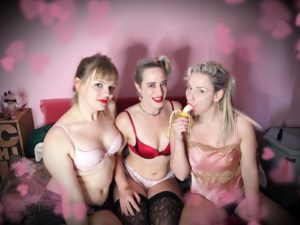 We're delighted to welcome Princess Bella as our newest resident mistress having recently moved up from Bristol to join our kinky gang. She's already been shopping for woolie jackets and hats. Welcome to Scotland mistress.
Along with Mistress Inka she enjoyed an evening teaching SubAlexia how to be a proper girl. This enforced feminisation involved makeup and a banana. After all, good subs must be able to suck properly! Follow us on twitter for notification when the full video is available on Clips4Sale
Her Bristol devotees are not forgotten and Bella will be making regular visits back home to ensure that subs at the House de Croix are being kept in check. Follow Princess Bella on Twitter to be kept up to date with her itinerary.
Work on the dungeon is an ongoing process as we continue to try to improve our facilities and play space.
Equipment and toys do not come cheap and therefore we are asking for donations towards our latest piece of torment.
Our three resident mistresses agree that the upholstery in red would fit the existing decor.
You can make your donation directly to any of our Mistresses and generous contributors can be assured suitable gratitude including experiencing restraint first hand.
Last week we were honoured to host KinkyFetishViv and Mistress Saphire who spent time with deserving bad boys at the dungeon.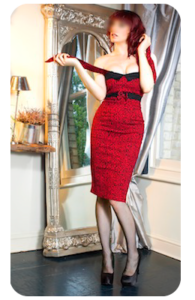 This week we are delighted to welcome back Elizabeth Swan who shall be available for a limited number of sessions during her short stay.
Arriving today, Thursday 9th the mistress has appointments available Friday, Monday and Tuesday before returning to her home pastures in Kent.
During her last visit the limited appointments available disappeared fast.
A professional, experienced mistress who also is willing to brave the Scottish weather in November. Hardy types these southern mistresses.
To contact the Elizabeth Swan visit her web site at your earliest convenience, this opportunity is fleeting.